Graduate and Family Housing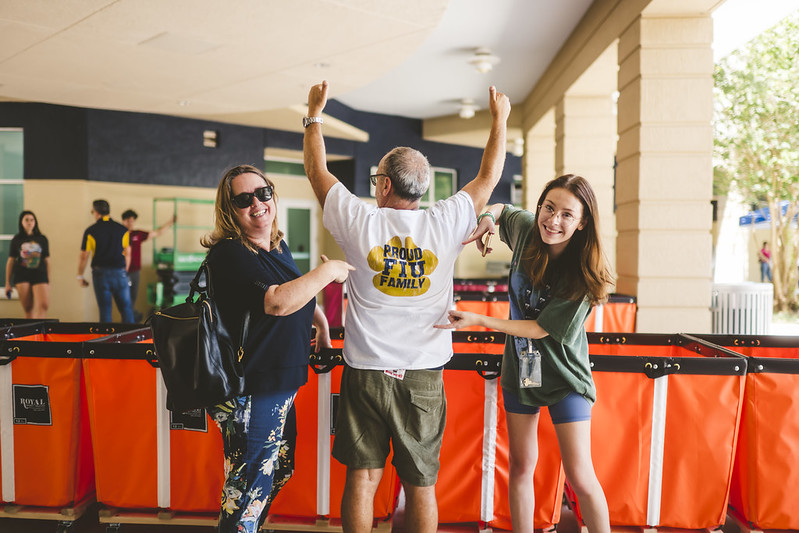 FIU offers a variety of fully furnished, comfortable, and affordable on-campus housing options for Graduate and Family Housing. Please see below the options that would best suit your needs.
Live on Campus
Academic Year Graduate Housing

The agreement is available now for individual graduate students who need housing for the fall and spring semesters (August 18, 2023 through April 27, 2024). Students will be assigned to a 4-bedroom private unit in Tamiami Hall.

To apply:

Select " Apply for Fall 2023 & Spring 2024 Housing."
Follow the instructions on the online application. You will need a credit or debit card to pay the $100.00 non-refundable processing fee if you are new to on-campus housing.
You will receive an email confirmation that your housing agreement has been submitted in your PantherMail. It is important to keep your information updated on my.fiu.edu.

If we have reached the limit on graduate applications, students will be directed to waitlist instead of agreement.

Tamiami Hall is a community featuring fully furnished 4-bedroom/2-bathroom apartments.

 Features

Full kitchen
Living room
Laundry room on 2nd floor
Full mattress (size 54 x 80 x 6)

Family Housing

This option is for students who need housing for themselves and their spouse and/or children.  To apply:

Doctoral students - reach out to your Doctoral graduate program director.
Masters level graduate or undergraduate students - email the Housing Office at housing@fiu.edu to be added to the Family Housing waitlist. Make sure you include your name, PID, and the number of expected occupants.

Below are the room types available for family housing in University Apartments.

Unit Type
Monthly Rent
Max Occupancy
Available For

1 bedroom apartment

$1,266.66 / mo

3 occupants

Student and spouse
Student and child/children

2 bedroom apartment

$1,911.11 / mo

5 occupants

Student, spouse, and children
Student and children

 

Things to know about Family Housing:

All active FIU students are eligible for Family Housing.
Lease must be signed by active FIU student.
Only spouses and children are eligible to live with student in Family Housing.