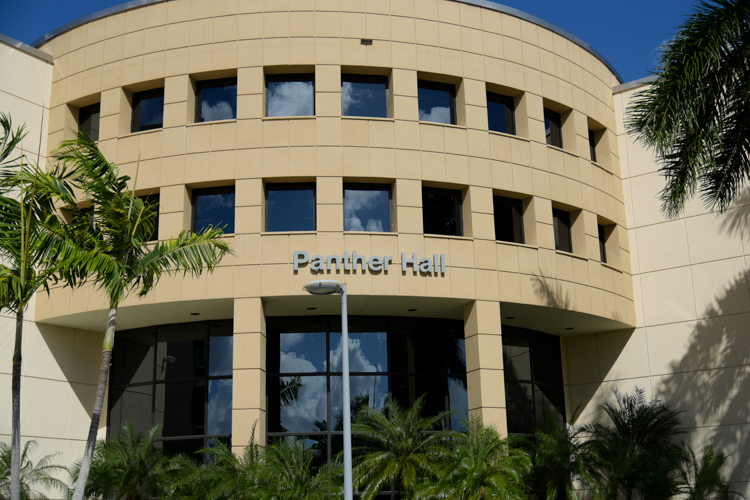 Need Help?
Let us help you. We do repairs, heavy-duty cleanup and replace anything that's broken.
FIU Housing Facilities
The Housing Facilities office is responsible for the day-to-day maintenance operations, capital projects, and the building services (custodial) program. Over 25 mechanics, custodians, and tradespersons serve our 3,000 residents providing both preventive and corrective maintenance.
Maintenance Requests
Do you need something fixed in your room? Submit a maintenance request online. Provide a detailed description in your repair as well as including building and apartment number and photo if needed. Routine maintenance is free so request repairs as soon as possible to prevent minor corrections from becoming major issues.
By submitting a request, you give Housing Maintenance staff permission to enter your apartment to correct the problem. Staff will knock and announce themselves before entering. Residents should notify the Housing & Residential Life staff if a request is not responded to within 72 hours.
Contact us to request assistance or repairs if you experience problems with:
Damage
Doors
Drains
Flooring
Furniture
Leaks
Lights

Locks
Pest control
Power/Electrical Service
Room Temperature
Water
Windows
Laundry Maintenance Issues
If there is a repair needed in the laundry room, please complete a work order.
Please DO NOT send your request through housing maintenance portal. 
Emergency or after-hours repairs
If a repair cannot wait until the next business day you should contact your residence advisor or the area front desk. An emergency is defined as loss of water, electricity, electrical hazards, flooding, fire, elevator entrapment, gas leaks, lockouts or lock problems, or any condition that poses a significant imminent threat or potential hazard to the student, the residence hall, apartment or the community.
Damage Assessment and Fees
Residence halls are inspected before, after, and during the semester for damage and/or missing items. The cost of damages and repairs is billed to the account of the student found responsible. Take these steps to know your risk of liability:
Inspect your room for damaged or missing items before you move in
Report parties responsible for damage to your Residence Life Coordinator
Appeal damage charges with your Residence Life Coordinator
Group Billing
Residents are encouraged to accept responsibility for their own and their guests' behavior. However, if damages occur in individual rooms or in the common areas of the floor or building and the parties responsible for the damage cannot be determined, costs will be divided among the room, floor, or hall residents present at the time of the damage. Residents not on campus during this period may be exempt from charges and must inform their Residence Life Coordinator in writing as soon as possible after receiving the notice of group billing.