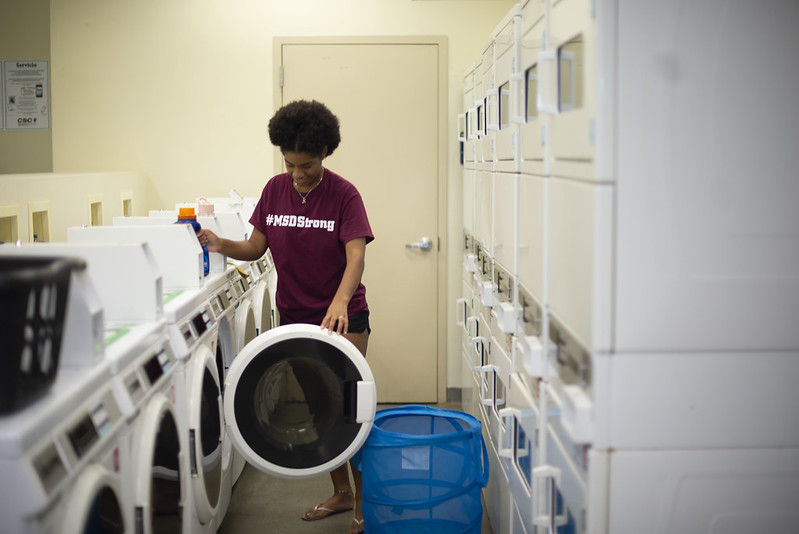 Laundry facilities are located in each hall area for the convenience of our residential students. Some halls have a central laundry facility in the community building, while other halls have a laundry room on the first floor.
It costs $1.50 to wash and $1.50 to dry. Students may either use quarters or a debit/credit to operate the machines. Coin machines are located at laundry facilities.
Folding tables are also located in each laundry room for use. As an added convenience, ice machines are also located in most of the laundry rooms on-campus.