Housing Package Center is conveniently located in Lakeview South Room 133.
The Housing Package Center processes all incoming mail and packages for students currently living on campus. Once a package has been processed for a student, the student will be notified by email.  
All Housing student can pick up their packages at the HPC during normal business hours. Students living in University Apartments, your packages will be placed in the lockers located in Building A. Once the package has been delivered to the lockers, the student will receive a code which will allow them to collect the package from the locker at any time of the day (please, keep in mind the code will expired after 72 hours). 
The major carriers we receive packages from are: USPS, UPS, FedEx, Amazon, DHL and LaserShip.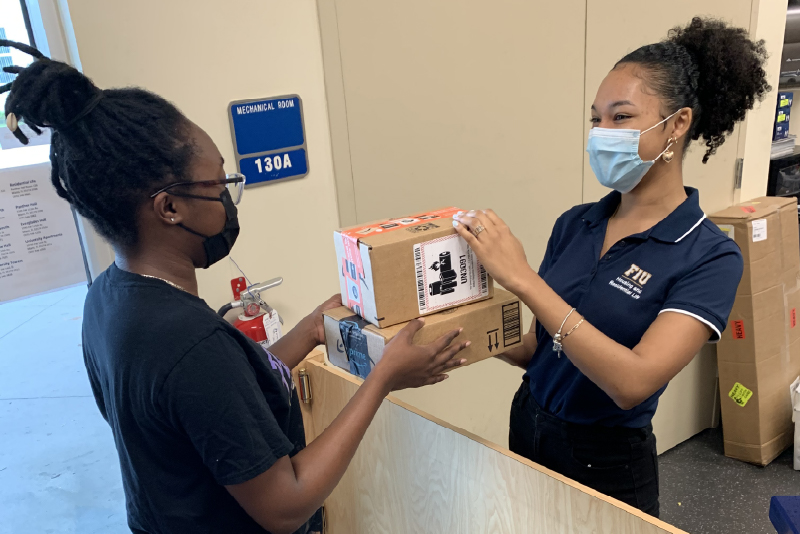 How to properly address an envelope or package
Format
First and Last Name 
Residence Hall Address & Room Number 
City, State and Zip Code
Example only
Roary Panther 
1595 SW 112th Ave RM 123A
Miami, FL 33174-2598
Frequently asked questions