To complete your Housing Contract, you will need to:
Username and password to your MyFIU Account
Your Panther ID number
Use Google Chrome
Turn off your pop-up blocker
Step 1 - Navigate to MyFIU Homepage
Go to my.fiu.edu. On the top right-hand side of the page, click the button that says "Login to MyFIU"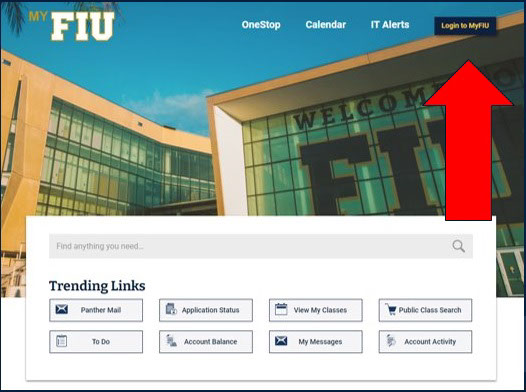 Step 2 - Enter your Username and Password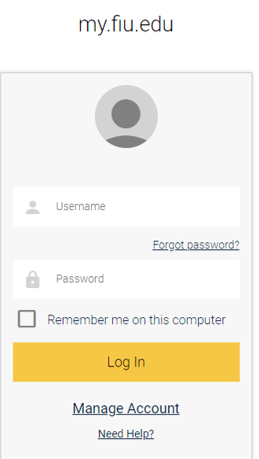 Step 3 - Select Student Tools from the Tile Menu on your MyFIU home screen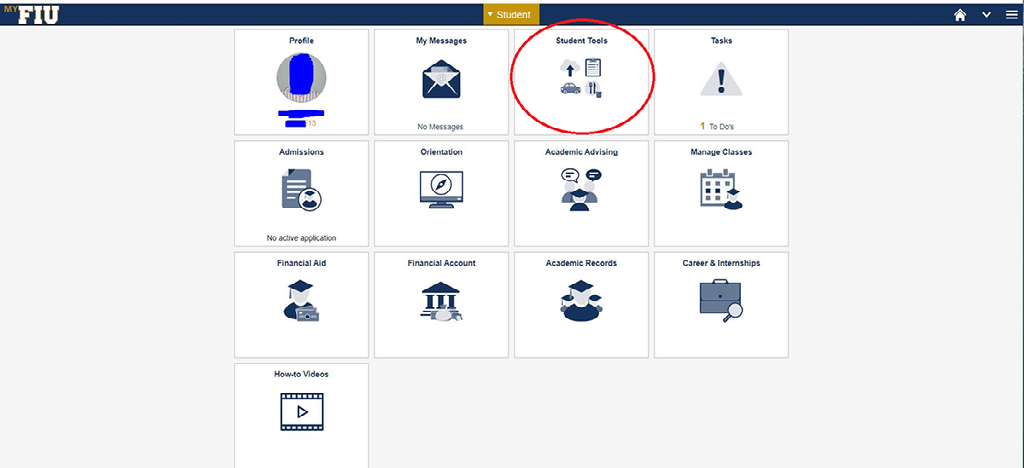 Step 4 - From the Student Tools menu, select the tile that says Student Housing
This will take you to the housing portal which should pop up in a new window. If you see an error that says "Pop-Up Blocked", you will need to close your browser, disable your pop-up blocker in your settings and then repeat the process from Step 1 to launch the housing portal.
Step 5 - Select "Housing @ MMC"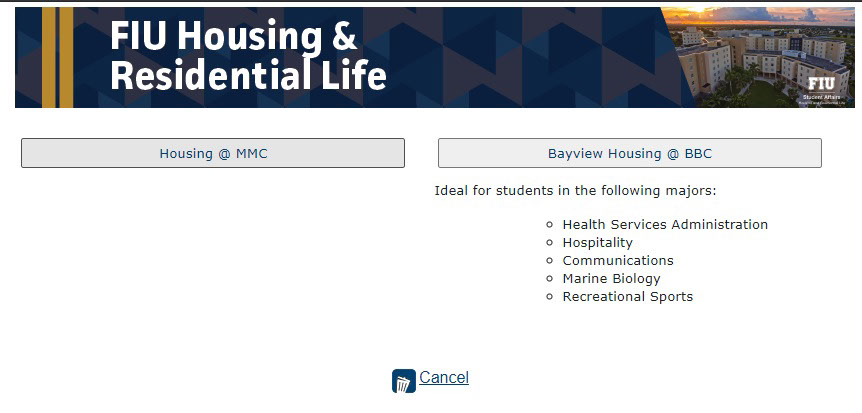 Step 6 - Click the link to apply for housing under the correct term that you wish to apply for. (Example - Spring 2021, Summer 2021, Fall 2021, etc.)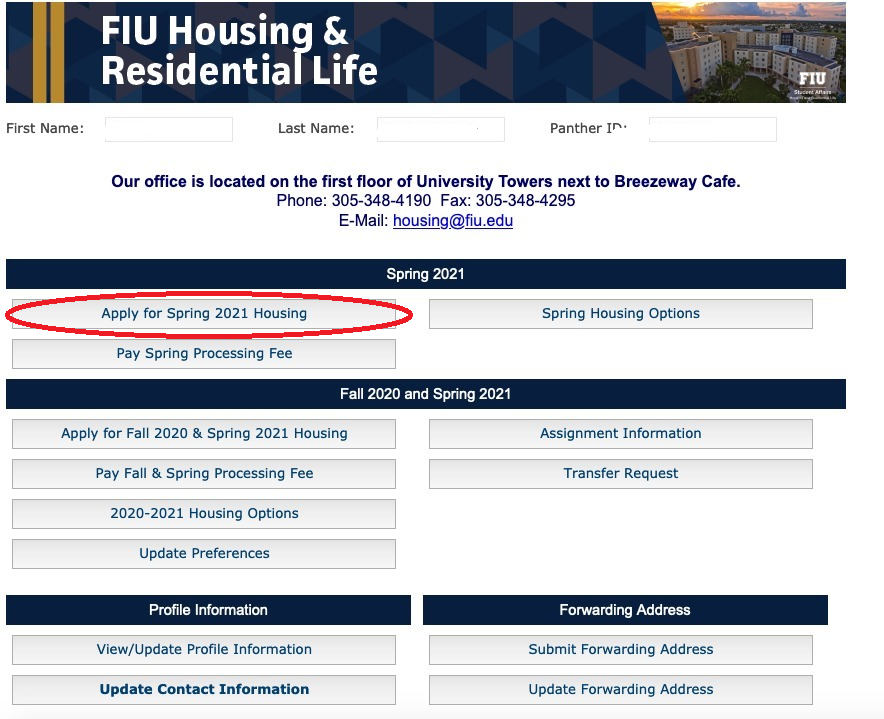 Step 7 - Follow the steps to complete the Housing Agreement
A few helpful things to know:
An Emergency Contact refers to someone other than yourself who the university can contact in case of an emergency. Most students put their parent or legal guardian.
Zip code is the same as postal code.
You only have to put down one contact for "Missing Person".
We are here to help! If you need assistance with any of these steps, please email us at housing@fiu.edu